The UF Hackathon
The UF Hackathon is a multi-day, intensive hands-on event designed to help computational scientists and researchers port and optimize their applications using GPUs.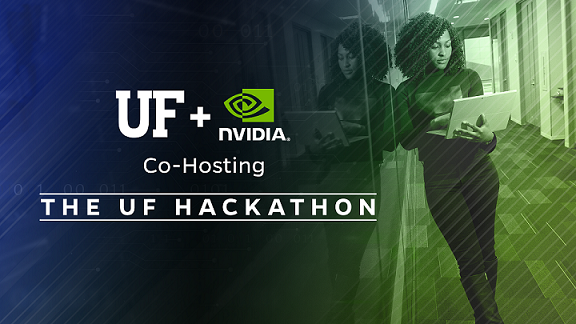 UF and Nvidia, in collaboration with OpenACC, are jointly hosting the UF Hackathon from March 29–April 6, 2022. The deadline for teams to apply is
Feb. 21, with selected teams being notified shortly thereafter.
For more information, please see the UFIT article.