University of Florida Hackathon 2022 - GPU Hackathon
📅 March 29, 2022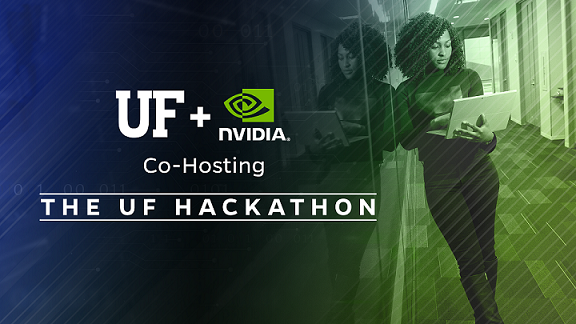 Application Deadline is 28 February, 2022
University of Florida (UF) Hackathon is a multi-day intensive hands-on event designed to help computational scientists and researchers port and optimize their applications using GPUs. It pairs participants with dedicated mentors experienced in GPU programming and development in AI, HPC, and data science applications.
The event will provide participants with guidance on their domain-specific simulation tools to port their applications to GPU accelerators or to further optimize already ported applications. Participating teams should leave the event either with applications running on GPUs or a clear roadmap of next steps to leverage GPUs.
The event will utilize computing resources from HiPerGator AI, UF's supercomputer, currently ranked No. 2 in U.S. higher education. Due to limited capacity, UF students and faculty will be prioritized during the registration process.
Event Format
Event will be hosted online with all times Eastern Time (ET). All communications and collaborations will be conducted via Zoom, Slack and email.
GPU Compute Resource
Teams attending the event will be given access to HPG AI, the NVIDIA DGX A100 SuperPOD, for the duration of the Hackathon.
Attending the Hackathon
Please see the event website at gpuhackathons.org